Ramadhan 2012 - 1433 H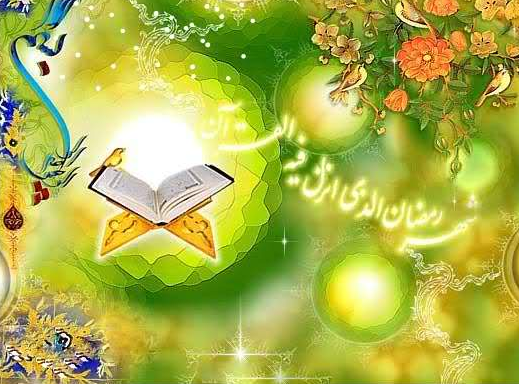 Eid Bazaar
The Annual Eid Bazaar will be held the night before Eid at SABA.
We are welcoming ICZ and Dar e Batool in hosting this event with SABA.
There will be food, toys, clothing, henna, and special raffle gifts for children!
Please bring your family and join us in celebrating Eid!
If you have any items you would like to sell please contact This e-mail address is being protected from spambots. You need JavaScript enabled to view it
Ramadhan 1st
Ramadhan 1st may be on Friday, July 20th or Saturday, July 21st. SABA will send an email regarding the moonsighting as soon as it can be confirmed.
Greetings from Maulana Abidi For Ramadhan 1st
Dear brothers and sisters, Congratulations on this holy month of Ramadhan. May this month give us the best of bounties, blessings, and forgiveness of Allah (SWT).
There was no reports of moon sighting; therefore, tomorrow (Friday, July 20th) is the last day of Sha'ban, and
the month of Ramadhan will begin on Saturday July 21, 2012.
In order to make the best of the Shahru Ramadhan, it is important to keep in mind the following message:
We are all aware that Allah (SWT) never leaves his creation without guidance and means to achieve perfection. In order to be on the straight path, one must follow the guidance of a guide who makes sure that the person never goes astray. Allah (SWT) with his kindness and mercy granted to us the holy and infallible guides, the Ahlulbait (AS), and gave us guidance through them. He also granted us opportunities in order to rid our vices and strengthen our faith so that we can properly follow our guides. This month is one of those opportunities that should not be taken as granted.
Allah (SWT) mentions in the holy Qur'an:
"Ramadhan is the (month) in which was sent down the Qur'an, as a guide to mankind, also clear (Signs) for guidance and judgment (Between right and wrong)."
(2:185)
The fact that the Holy Qu'ran was revealed on this holy month shows us the significance of this month just like the significance of Imam Ali was proven through his birth in the Ka'ba. For this reason, Allah (SWT) tells us that the fact that Qu'ran was revealed in this month is enough for us to treat this month with special respect. This month is considered the most sacred month. Even before the birth of Islam, the Bedouins of Jahiliyyah refrained from vices to preserve the sanctity of this month.
Shahur Ramadhan is not just a holy month to which one must show respect. It is indeed the month of Allah (SWT)! In this month, we are all His guests. Do you think that Allah (SWT) would leave his guests without giving them the best of gifts? The all-mighty Allah (SWT) who cares more about his creation than anyone in the world has indeed placed special blessings in this month and has given everyone the opportunity to make the best of it. He has even trapped Shaitan and made him inaccessible to us so that we do not fall into his hands and use him as an excuse to commit sins. Hence, no one should have an excuse to disobey Allah (SWT).
Dear brothers and sisters, let us all make use of this month and progress ourselves in order to show Allah (SWT) that we are ready for our guide, Imam Al-Asr (AJTF). Let us use the opportunity of the night of Qadr, the night of power, which can change our destiny. Indeed we can make our future as we wish. Do not go back home from the ocean of purify with thirst. In order to receive the title of "Guest of Allah (SWT)", and receive the Wahi of Him in our hearts, and obtain the blessings of night of Qadr, we must purify our hearts and strive to remove all vices within ourselves. While we ask Allah (SWT) for forgiveness, also ask his creatures for forgiveness; especially your parents, relatives, closed ones, and those who may think that you did unjust to them. Put behind all of our grudges in order to purify our hearts.
While we benefit from this month, it is important to also include others in our prayer. Please pray for all those who are in need of our prayer, especially the people who are suffering day and night for basic human rights all over the world.
Wassalamu Alaykum Warahmatullah
Please join us for SABA's spiritual and festive Ramadhan programs!
*Daily programs with Quran, Dua recitation and iftar, along with enlightening speeches by scholars in English (starting Ramadhan 1) and 4 Languages (starting Ramadhan 16)
* Special programs for Layl-atul Qadr nights, Quds Day, Majalis for the Shahadats, as well as sports nights, panel discussions, competitions and discourses for all ages
* Puppet Show for children on Thursdays, Fridays, and Saturdays
* Open House Iftar- Invite your friends, co-workers and neighbors to share in an Iftar and learn about fasting.
Program Schedule for Ramadhan 1-15
6:45 PM- Recitation of the Holy Quran
7:50 PM- English Speech by Maulana Salim Yusufali
Maghrib- Maghrib and Isha Prayers, followed by Iftar
9:50 PM- Dua Iftitah
Program Schedule for Ramadhan 16-30
7:00 PM- Recitation of the Holy Quran
7:55 PM- Dua Iftitah
Maghrib- Maghrib and Isha Prayers, followed by Iftar
9:20 PM- 4 Parallel Programs:
Arabic: Sheikh Ayad Al-Amri
English: Dr. Farrokh Sekaleshfar
Farsi: Dr. Mirbagheri
Urdu: Maulana Zaki Baqri
Comments, Questions?
Please email This e-mail address is being protected from spambots. You need JavaScript enabled to view it with questions, comments, concerns or if you would like to volunteer.
Media English
| Date | Hijri | Speaker | Title | ShiaTV | Youtube |
| --- | --- | --- | --- | --- | --- |
| 7/21/2012 | Ramadhan 01, 1433 | Sheikh Salim Yusufali | Purpose of Fasting | Click Here | Click Here |
| 7/22/2012 | Ramadhan 02, 1433 | Sheikh Salim Yusufali | Improving Family Life | Click Here | Click Here |
| 7/23/2012 | Ramadhan 03, 1433 | Sheikh Salim Yusufali | Love Between Spouses | Click Here | Click Here |
| 7/24/2012 | Ramadhan 04, 1433 | Sheikh Salim Yusufali | Winning Love From Spouse | Click Here | Click Here |
| 7/25/2012 | Ramadhan 05, 1433 | Sheikh Salim Yusufali | Increasing Spirituality in Families | Click Here | Click Here |
| 7/26/2012 | Ramadhan 06, 1433 | Sheikh Salim Yusufali | Tips to Increase Spirituality | Click Here | Click Here |
| 7/27/2012 | Ramadhan 07, 1433 | Sheikh Salim Yusufali | Accepting Criticism From Family Members | Click Here | Click Here |
| 7/28/2012 | Ramadhan 08, 1433 | Sheikh Salim Yusufali | Reflecting Our Actions | Click Here | Click Here |
| 7/29/2012 | Ramadhan 09, 1433 | Sheikh Salim Yusufali | Giving Constructive Criticism | Click Here | Click Here |
| 7/30/2012 | Ramadhan 10, 1433 | Sheikh Salim Yusufali | Being Attentive to Our Spouses | Click Here | Click Here |
| 7/31/2012 | Ramadhan 11, 1433 | Sheikh Salim Yusufali | Accepting and Giving Apologies to Spouse | Click Here | Click Here |
| 8/1/2012 | Ramadhan 12, 1433 | Sheikh Salim Yusufali | Outer Beauty For Spouse | Click Here | Click Here |
| 8/2/2012 | Ramadhan 13, 1433 | Sheikh Salim Yusufali | Taking Advise From Others on Marriage | Click Here | Click Here |
| 8/3/2012 | Ramadhan 14, 1433 | Sheikh Salim Yusufali | Advise For Marriage and Family | Click Here | Click Here |
| 8/5/2012 | Ramadhan 16, 1433 | Dr. Farrokh Sekaleshfar | Levels of Fasting | Click Here | Click Here |
| 8/6/2012 | Ramadhan 17, 1433 | Dr. Farrokh Sekaleshfar | Book of Existence | Click Here | Click Here |
| 8/7/2012 | Ramadhan 18, 1433 | Dr. Farrokh Sekaleshfar | Levels of Taqwa | Click Here | Click Here |
| 8/8/2012 | Ramadhan 19, 1433 | Dr. Farrokh Sekaleshfar | Muraqibah | Click Here | Click Here |
| 8/9/2012 | Ramadhan 20, 1433 | Dr. Farrokh Sekaleshfar | Muraqibah (2) | Click Here | Click Here |
| 8/10/2012 | Ramadhan 21, 1433 | Dr. Farrokh Sekaleshfar | Theme of Revelation | Click Here | Click Here |
| 8/11/2012 | Ramadhan 22, 1433 | Dr. Farrokh Sekaleshfar | Exploring Revelation and Laylat-Ul Qadr | | Click Here |
| 8/12/2012 | Ramadhan 23, 1433 | Dr. Farrokh Sekaleshfar | Barzakh | Click Here | Click Here |
| 8/13/2012 | Ramadhan 24, 1433 | Dr. Farrokh Sekaleshfar | Barzakh (2) | | Click Here |
Media Urdu
| Date | Hijri | Speaker | Title | ShiaTV | Youtube |
| --- | --- | --- | --- | --- | --- |
| 8/5/2012 | Ramadhan 16, 1433 | Moulana Zaki Baqri | | Click Here | Click Here |
| 8/6/2012 | Ramadhan 17, 1433 | Moulana Zaki Baqri | | | Click Here |
| 8/7/2012 | Ramadhan 18, 1433 | Moulana Zaki Baqri | | | Click Here |
| 8/9/2012 | Ramadhan 20, 1433 | Moulana Zaki Baqri | | | Click Here |
| 8/10/2012 | Ramadhan 21, 1433 | Moulana Zaki Baqri | | | Click Here |
| 8/12/2012 | Ramadhan 23, 1433 | Moulana Zaki Baqri | | | Click Here |
| 8/13/2012 | Ramadhan 24, 1433 | Moulana Zaki Baqri | | | Click Here |
Media Farsi
| Date | Hijri | Speaker | Title | ShiaTV | Youtube |
| --- | --- | --- | --- | --- | --- |
| 8/8/2012 | Ramadhan 19, 1433 | Dr. Mohsen Mirbagheri | | | Click Here |
| 8/9/2012 | Ramadhan 20, 1433 | Dr. Mohsen Mirbagheri | | | Click Here |
| 8/10/2012 | Ramadhan 21, 1433 | Dr. Mohsen Mirbagheri | | | Click Here |
| 8/11/2012 | Ramadhan 22, 1433 | Dr. Mohsen Mirbagheri | | | Click Here |
| 8/12/2012 | Ramadhan 23, 1433 | Dr. Mohsen Mirbagheri | | | Click Here |
| 8/13/2012 | Ramadhan 24, 1433 | Dr. Mohsen Mirbagheri | | | Click Here |
| 8/14/2012 | Ramadhan 25, 1433 | Dr. Mohsen Mirbagheri | | | Click Here |