Announcements


Shahadat Programs


Majlis for Shahadat of Bibi Zainab (AS) will be on Wednesday, Dec 17th

Majlis for Shahadat of Imam Hasan (AS) will be on Saturday, Dec 20th

Majlis for Shahadat of Prophet Muhammad (SAW) will be on Sunday, Dec 21st

Majlis for Shahadat of Imam Reza (AS) will be on Monday, Dec 22nd

Visiting Speakers


SABA is grateful to have learned visiting scholars for the months of Muharram and Safar. Speakers for this week are as follows:
Farsi: Hojjatul Islam Ali Akbar Badiei
Urdu: Moulana Ali Murtuza Zaidi
Arabic: Sheikh Ahmed Ali
English: Br Yasser Malik, Moulana Asad Jafri & Br Shabeer Kirmani
Click here to view the list of speakers for this Muharram and Safar

Special Children's Program


There will be a sepcial children's program with Sister Sabika Mithani at SABA from Dec 18-20 at 8PM.


Yaum-e-Zainab


The annual women's event in honor of Lady Zaynab (AS) will be on 21st of December at 4pm in a unified event with all languages. For those interested in participating/recitation or contributing to Nazar please contact yaumezainab@gmail.com.


1436/2015 Calendars Available


The calendars for 1436AH/2015AD are now available for purchase at SABA! Please inquire in the lobby during SABA programs.


SABA Youtube Channels


Please subscribe to SABA youtube channels to watch archieved past Muharram and Ramadhan programs.
Subscribe to SABA's English channel by
Clicking here
Subscribe to SABA's Urdu channel by
Clicking here
Subscribe to SABA's Farsi channel by
Clicking here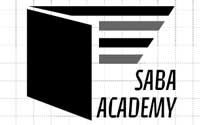 SABA Matrimonial Services


SABA offers confidential matrimonial services. If you are interested, please fill out the form at SABA Matrimonial webpage.